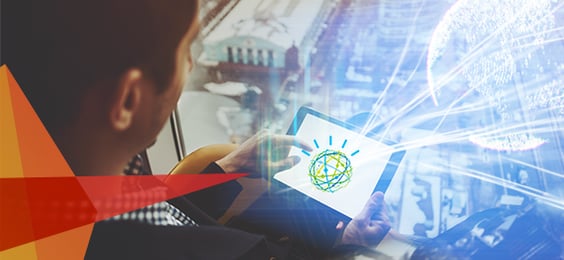 With the New Year upon us, it's a time for a little self-reflection. Having been in this industry for a while I may not quite be a self-made billionaire yet, but I have noticed one underlying trait in the successful ones out there. They keep on learning and keep on expanding their knowledge.
It's great advice and sounds good on paper but it just doesn't take into account one major fact – information is growing at such a rapid pace that it's impossible to keep on top of new developments.

If you look at some of the industries that I deal with like healthcare, the amount of new information being produced every year is growing exponentially and, by 2020, it's predicted that doctors will face 200 times the amount of data a human can process.

And it is no different for Energy and Utilities, where there are millions of pages of regulatory codes to sift through which are altered constantly. It can be a nightmare to find the relevant codes across different sections. McKinsey estimates the average knowledge worker spends between 20 to 30 percent of their day looking for information.

With information being created a rate far-greater than a mere mortal like myself can consume, how can you truly be an expert in you field, let alone multiple fields?

Thankfully for me there is a remedy; if you can't be truly intelligent anymore, then do the smart thing and be artificially intelligent.

One of the poster boys for artificial intelligence, is my new best friend Watson. Watson is IBM's cognitive computing engine which is essentially an artificial intelligence computer that thinks more like a human than a regular computer.

It can ingest and understand all data, from reports to tweets and photos, at impressive speeds (it can read 800 million pages per second) and then reveal insights, patterns and connections in this data, that is far beyond what a human could do.
We talked about how Watson works in our previous blog here.

But forget what you've heard about artificial intelligence replacing people. Instead, Watson's goal is to ease the decision-making process by giving you all the information you need to make a call, instantly.

Cognitive technology helps all your workers perform at the highest level by arming them with the best knowledge and insights to constantly make the most appropriate and effective decisions.

Let's say you're a field technician who needs guidance on solving a particular problem. You can ask Watson for suggestions by asking questions directly to it. Watson can then tap into highly technical equipment manuals as well as insights gained from other technicians in the field and present them to you to consider. Then you can choose a course of action. No more long nights trying to understand all-new information.
Are you prepared for the cognitive computing revolution? Learn how Watson can help transform your organisation in our free infographic: