DOWNLOAD YOUR INFOGRAPHIC
the methodology behind watson's genius: deep qa
Just like you would prepare for an exam or assignment, Watson needs to come in prepared. But that's where the similarities end. Watson can equip himself with 200 million pages of information. With that information Watson can go from Question to Answer in seconds.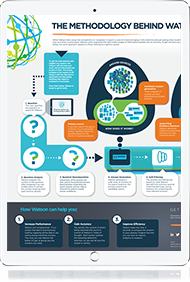 Learn how you or your business can harness Watson's cognitive thinking to ensure:
Increased performance - Watson can learn & Improve to grow with your business.
Greater accuracy - You choose what Watson looks at.
Improved efficiency - Watson takes 3 seconds to go from Question to Answer.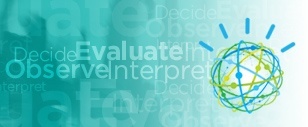 YOU ARE ONE CLICK AWAY FROM DOWNLOADING THE INFOGRAPHIC
By downloading this guide you may receive occasional Certus emails. Don't worry, we won't spam you or share your details with any other companies! We will only send you relevant information and if you don't like what we send, you can unsubscribe at any time.