Field Service Management App
OVERCOME THE CHALLENGES OF MANAGING ASSETS IN THE FIELD
If your organisation relies on the performance and uptime of your assets in the field, you know only too well that the information flowing between your Enterprise Asset Management (EAM) solution and field personnel is vital.
But the poor data quality and delayed decision-making that result from traditional paper-based processes can take their toll on your bottom line, and on customer satisfaction.
The Certus Field Service Management App increases productivity and lowers the cost of field service management by eliminating inefficient paper-based processes associated with tasks such as work orders, service requests and inspections.
DOWNLOAD THE MOBILE APPS BUYERS GUIDE
If you're thinking of taking your enterprise applications out to mobile devices, there's a few things you must know. We have put together a checklist of things you need to consider first.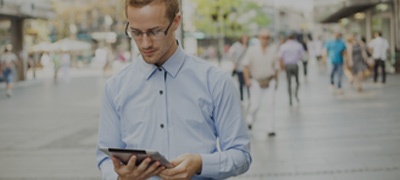 DOWNLOAD THE MOBILE APPS BUYERS GUIDE